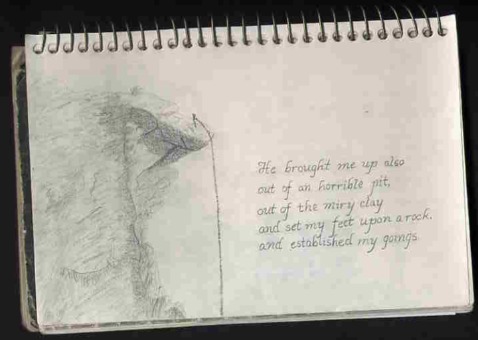 He brought me up also out of an horrible pit, out of the miry clay and set my feet upon a rock, and established my goings.

The Pit

This picture is a result of a question I had for the Lord. When I am in a pit and the Lord pulls me out, is it just my responsibility to hand on to the rope or do I climb up the side of the pit as He pulls me up.

I suspect that the answer is dependent on the person. For people who would tend to just sit around and wait for God to do all the work, usually they would be the ones who need to do some struggaling. On the other hand, people like me who try to take things into their own hands, the controlers, God usually asks us to be still and know that He is God. We need to let Him do all the work while we sit amazed at His strength and ability.