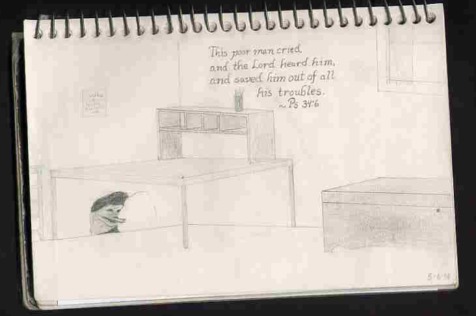 This poor man cried, and the Lord heard him, and saved him out of all his troubles.

~Psalm 34:6

My Defender

I went to bed thinking about the my Heavenly Father as my protector. I had a dream that night, I was in my room when I heard heavy breathing coming from under my table. There was a piece of loose plaster. I got under the table and lifted it up. What I saw paralized me with fear. Behind the plaster was an enormous snake. I was unable to leave the room and I knew the snake was going to come out and get me.

I called for my older brother. He thought I was making a big deal of it until he got under the table and saw how huge the snake was. We were both petrafied. The snake was to big for both of us. Then the thought occured to me, "My Heavenly Father can take care of that snake." Instantly the fear left and peace came in it's place.