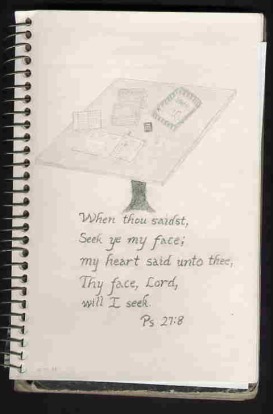 Surrender

This was a very difficult time for me. I had been working in the Learning Center for over a year. I had been the supervisor for about three months. I felt like things were going very well and I really loved my job. I was putting my whole heart into it.

Then a new family came to the Training Center. Mr. Gergeni told me to train the mother of the family to be the Learning Center Supervisor. That was pretty hard for me but the culmonation was the day when she took over and I went back to being a monitor again.

Every time I sat down to grade I would start to cry and left the room. I'm sure the lady in charge wondered why I kept leaving. The only thing that would settle my heart was taking it one task at a time. "Ok Lord, you want me to grade this book. I can do that for you."

For a couple of weeks I had to surrender with each task I did. If I had known that in about four months that family would be leaving and I would go back to being the supervisor permanently I would not had any trouble with it. I'm so glad I didn't know that though. The lessons I learned were priceless. Those weeks were a time of continual surrender to God.