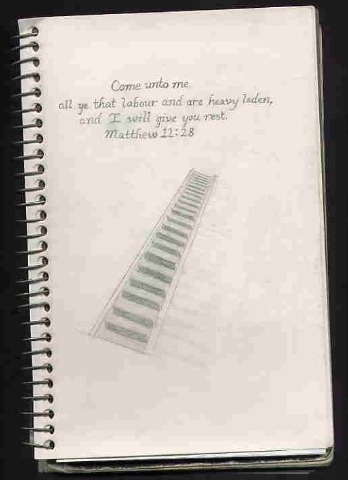 Come unto me all ye that labour and are heavy laden and I will give you rest.

~ Matthew 11:28

Up the Down

I drew this at a time when I seemed to have an insurmountable number of things I needed to get done. It reminded me of the escalators they have in the Moscow Metro stations. Some of them are very long and very steep. They go quite a bit faster than the ones we have in the states. I felt like I was standing at the bottom of one that was going down and God was asking me to run up it.

Since then I have learned that a lot of things I think I should do are not things God has asked me to do. God does not necessarily provide the time for me to do those things.