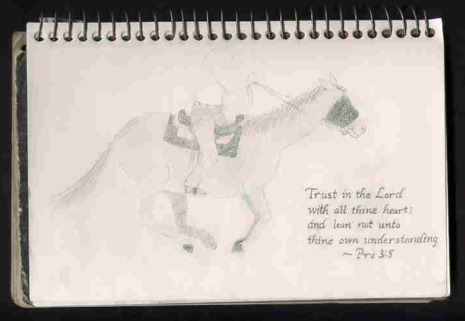 Trust in the Lord with all thine heart; and lean not unto thine own understanding.

Proverbs 3:5

Running Blind

Lou Sterrett came to South Campus one summer and did a horse training demonstration for us. One of the things he did was put a blindfold on his horse, Barry. Then he asked Barry to gallop.  Barry was so trusting of his master and so intune with him that he went barraling down the path.

That is how I want to be with God. I want to learn to trust Him completely when I can't see a thing.